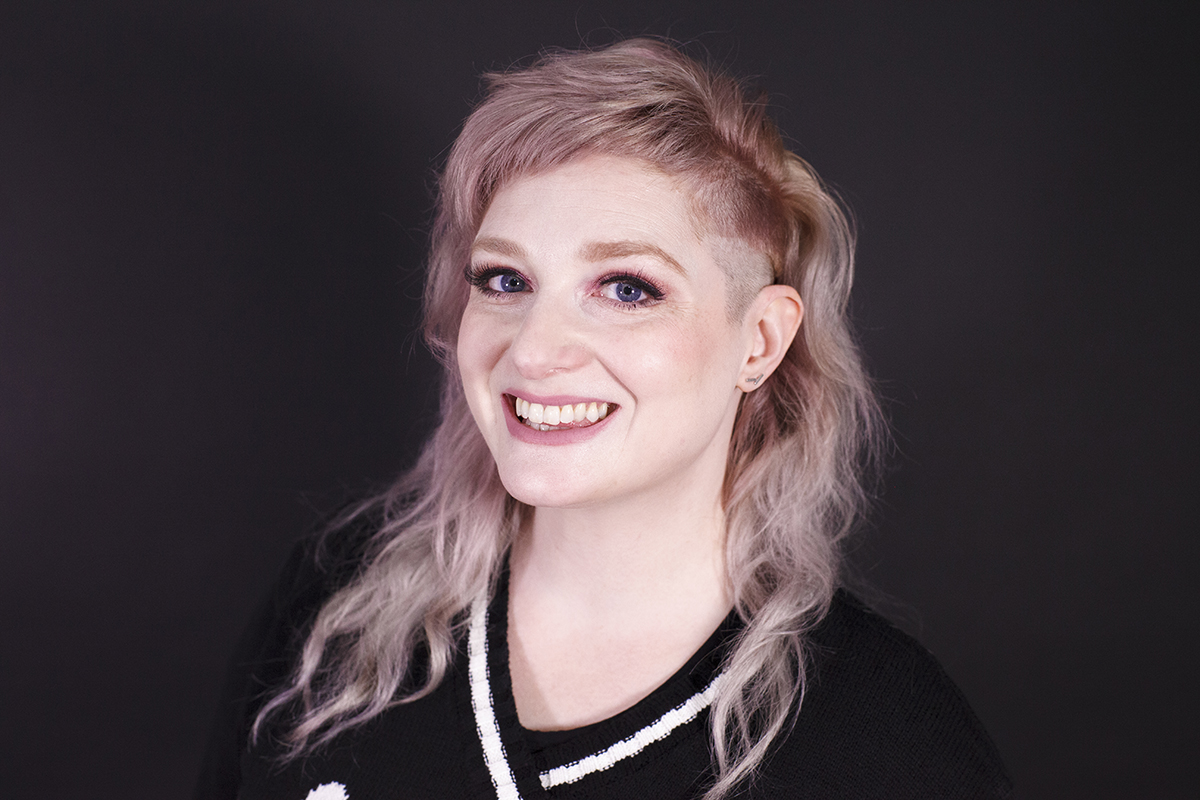 My directing work focuses on sociopolitical horror and sci-fi genre films. My four available feature films were partially funded via successful Kickstarter campaigns, had year-long festival runs, and were distributed on VOD, DVD, blu-ray, and VHS. I'm currently in production on two additional features including, The Once and Future Smash, that will be completed post-pandemic. More information on various projects can be found at my production company, LAUNCH OVER.
Director Resume
You only die once...so make sure it's live!
A college student who will do just about anything for Internet fame is kidnapped by a fan, and her reluctant roommate is the only one who can save her in this horror satire of popularity culture.
Distribution
ITN
Press
Starburst Magazine - 8/10 review
Horror Fuel - 5 out of 5 skulls review
Without Your Head - 4 out of 5 headless critics review
Without Your Head - cast / crew interview podcast
Zombies in my Blog - 4 out of 5 stars review
Festivals
"A scathing observation of the habits of the internet age, Clickbait asks us to take a hard look at our online viewing habits and the true reasons for our enjoyment of the darker things that appeal to us, and demands we truly consider the kinds of things we might be inadvertently complicit in." - Andrew Marshall / Starburst Magazine
"...Speaking of the film makers; as with the other films (Ten, Magnetic, Blood of the Tribades), by dynamic directing duo Sophia Cacciola and Michael J. Epstein; this film too has a strong undercurrent of biting social commentary presented in a satirical manner. Everything from social media to corporate sponsorship to instant celebrity to the corruption of law enforcement and government is well and duly skewered. But fret not, because while these themes are being explored, there is a true reverence to our beloved horror biz on display as well (especially for the slasher and giallo genres)..." - Daniel VIII / Horror Fuel
2000 years after the great vampire Bathor established the village of Bathory, superstition and religious violence take over as the men and women battle for control. When the men are afflicted with a mysterious illness, they become certain that the vampire women of Bathory are responsible for their ills, and thus, the hunt begins!
Long-forgotten lovers Élisabeth and Fantine find that, with the help of those who were banished, it is their fate to piece together the past and help preserve what little of their society remains before Bathor's impending return and judgment.
Selected Reviews:
Selected Festival Awards:
Winner Best New England Film - Boston Underground Film Festival
Winner Best Acting Ensemble - Sanford International Film Festival
Winner Best Vampire Film, Winner Best '70s Throwback - Fantasmagorical Film Festival
Winner Best Score - Genreblast Film Festival
Winner Best Film - Imaginarium Film Festival
Winner Best Retro Feature - Buffalo Dreams Fantastic Film Festival
Distribution: Launch Over, LLC; Horrorpack limited-edition blu-ray release; SRS Cinema VHS Release
---
The Blood is the Life
A feature-length interview-style documentary with the cast and crew of Blood of the Tribades about the themes explored in the film and about the production.
On December 31st, at 11:58:07 PM Coordinated Universal Time, Earth will have its atmosphere ripped to shreds by the largest directed coronal mass ejection in the history of the galaxy. These forces will shatter the protective layer on the once stable, life-sustaining planet in an instant. Everything we know will become nothing. Maybe it already has.
After failing in NYC, Alice grabs her mixtapes and returns to her desolate, rural hometown. There, she finds a job in an office located hundreds of feet underground, concealed beneath a sheep farm.
Alice must piece together her memories, her dreams, and the space-time continuum itself to find out why she is so essential to the preservation of all life on Earth.
Selected Reviews:
Selected Festival Awards:
Boston Underground Film Festival - World Premiere
Winner Best Sci-Fi Feature - Motor City Nightmares Film Festival
Winner Best Music and Score - Sanford International Film Festival
Winner Runner-up Best Sci-Fi - Horror Hotel
Winner Best Soundtrack and Honorable Mention: Sci-Fi Feature - Fantasmagorical
Winner Best Feature - From the Beyond
Winner Best Direction - Imaginarium
Distribution: Devolver (online), Wild-Eye (DVD Release)
Ten women find themselves in a vacant mansion on Spektor Island in December, 1972. Each believes she's traveled to the house on business, but they all agree that something seems strange. For one thing, the entire house is full of pictures and statues of pigs.
The women all come from drastically different walks of life. None of them would have chosen to spend the night together in such an eerie place, but the last ferry for the mainland has just left, and a terrible storm is rolling in. Trying to make the best of an unpleasant situation, they raid the mansion's wine cellar and throw a party. As the night creeps on, however, it becomes clear that someone--or something--has arranged to get them in the house. It's not long before someone mentions that Spektor Island is supposed to be haunted. Of course, no one in the house believes in ghosts.
At least, not until the first murder.
What do an actress, a religious zealot, a renegade, a coed, a model, a singer, a medium, a real-estate investor, a historian, and a doctor have in common? None of them is who they seem. Yet, the fate of the entire world may rest in their hands.
Selected Press
Selected Festival Awards
World Premiere - Boston Underground Film Festival
Winner Best Actress (Porcelain Dalya) - Terror Con Film Festival
Nominated Best Cinematography - Scaare-A-Con
Distribution: BrinkVision
Bloodhound
An ancient vampire is stuck in the body of an angry chihuahua.
Weekend Vampire
Winner Best Comedy at the Flicks4Chicks Different Faces/Different Voices Film Festival as Selected by Women in Comedy
Hipster Ghost
Selected Women in Comedy Film Festival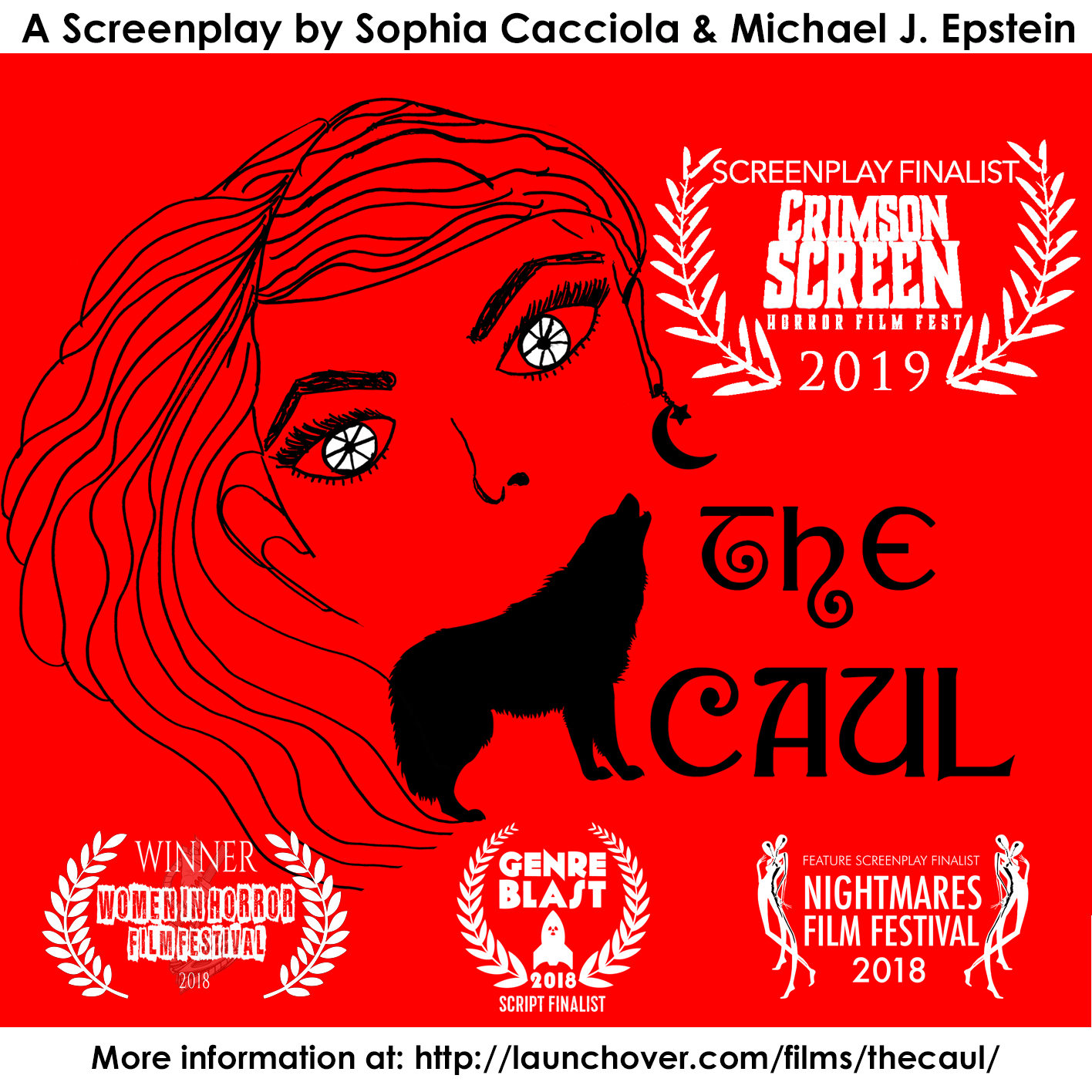 The Caul
Genre: 1970s-style folk horror
Logline: The balance of light and darkness is disrupted as a young girl born under mysterious circumstances in a superstitious coastal town is recruited by a dying witch to carry on her order's tradition.
Script Finalist
Winner